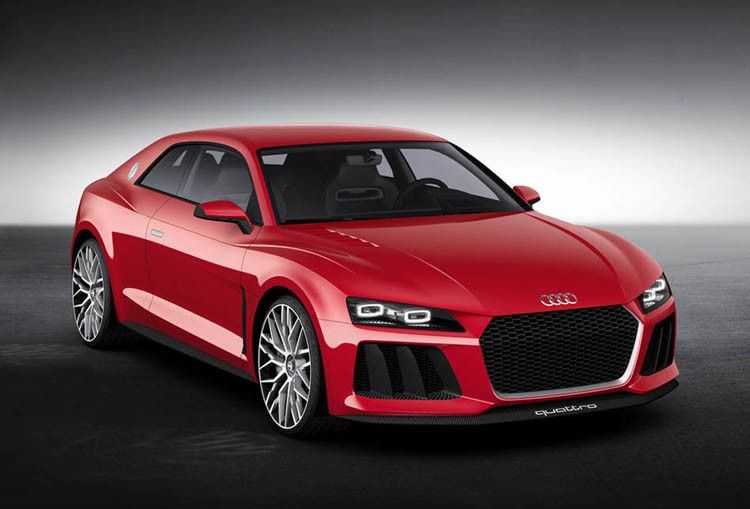 The name Audi is synonymous with Quattro. It's the name that Audi gave to its all-wheel drive system and the name of its performance tuning division. But it all started with the 1980s rally and road car. One of the first production coupes with a four-wheel traction, the Audi Quattro dominated the international rally scene and earned its place as one of the most indelible vehicles in Germany's considerable automotive history. And Audi hasn't been able to shake the image since – not that it would want to.
Audi came to the 2010 Paris Auto Salon with the Quattro Concept that sought to revive the spirit of the original with a reinterpreted boxy shape and a 2.5-liter turbocharged five-cylinder engine. Three years later, the German automaker resurfaced with the Sport Quattro Concept at the 2013 Frankfurt Motor Show, bringing the form one step closer to production and rekindling the public's fascination with the Ur-Quattro.
And early in January at the Consumer Electronics Show in Las Vegas, it brought the concept back once again with the Sport Quattro Laserlight.
Essentially the same show car that appeared in Frankfurt last year, the Sport Quattro concept had its carbon-fiber bodywork repainted from yellow to red and its headlamps replaced with advanced laser headlights – similar to the ones Audi uses on its Le Mans Prototype racecars – surrounded by a matrix of LEDs. The laser diodes are both more compact – measured in mere microns – and brighter than conventional headlights, illuminating the road ahead for nearly half a kilometer.
"The new show car demonstrates technical 'Vorsprung' on many levels," says Audi board member Prof. Dr. Ulrich Hackenberg. "On-board this car we have e-tron technology with 515 kW of power and 2.5 l/100 km (94.09 US mpg) fuel economy; laser headlights that leave all previous systems in the dark with its higher performance as well as new display and operating systems with cutting-edge electronic performance. We are showing the future of Audi here."
The party-trick headlamps are all well and fine, but what we're really looking forward to is seeing the Sport Quattro concept – with laserbeams or without – make the transition from showcar to showroom in the near future.
Source: justluxe.com