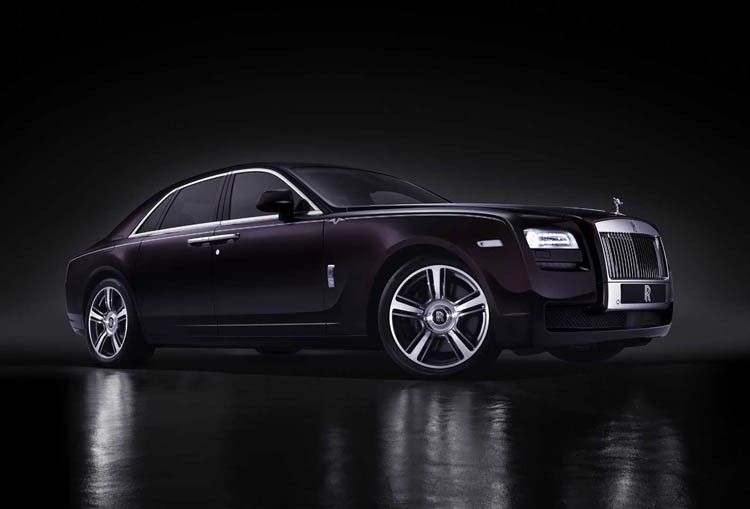 If you were buying a Rolls-Royce a couple of decades ago and inquired about how much power it produced, the official answer you'd receive was "adequate" — or, in the case of a turbocharged model, "perfectly adequate." But those days are far behind, because while Rolls-Royce continues to produce engines with over six and a half liters of capacity — a size that would put most muscle cars to shame — the amount of power they produce keeps climbing. Especially when it comes to its newer, smaller models.
Of course "smaller" is a relative term, and the comparatively compact Ghost is still larger than most luxury sedans. And to motivate it, parent company BMW developed a 6.6-liter V12 engine with twin turbochargers that produce a gargantuan 563 horsepower. But even that massive output was dwarfed when Rolls-Royce turned the Ghost saloon into the Wraith fastback coupe, in which the same engine has been retuned to produce an even more prodigious 624 horsepower. Those looking for the accommodations offered by the Ghost, combined with performance approaching that of the Wraith, will be pleased by the arrival of the new Ghost V-Specification.
"This limited series celebrates one of Ghost's defining characteristics; the exquisite 6.6 litre Rolls-Royce V12 engine," said Rolls-Royce CEO Torsten Müller-Ötvös. "Since its introduction in 2009, an extraordinary marriage of assured presence and remarkable driving dynamics has endeared Ghost to a new generation of highly discerning businessmen and women, ensuring the car's position as the statement of choice for a growing band of successful entrepreneurs around the world."
Offered on both the standard and long-wheelbase versions of the Ghost sedan, the V-Specification upgrades to 593hp — evenly splitting the difference in output between the base Ghost and the more powerful Wraith. As a result, the V-Specification model can reach 60 miles per hour from a standstill in just 4.7 seconds.
Along with the boost in output, this model is distinguished by 21-inch wheels, a hand-painted coachline, special treadplates, embroidered leather, a unique clock in the dashboard, and five exterior color choices selected specifically for the V-Specification design. Of course, buyers can still choose from the 44,000 colors offered in the Rolls-Royce catalog should the unique shades of black, grey or white prove anything less than adequate.
Source: justluxe.com