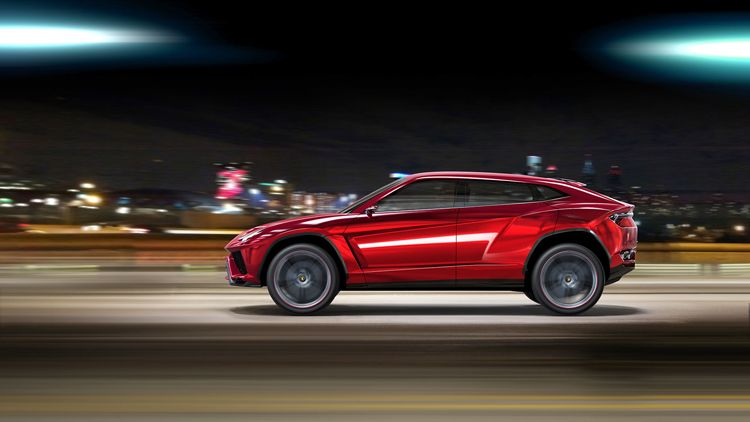 Having already celebrated its 50th anniversary at full throttle, Lamborghini is now preparing to launch its first SUV supercar in 2017 — the
Lamborghini Urus
. Though the Urus isn't the brand's first SUV, as reported by the
AutoGuide
, it
will
be the first one since the the company produced the LM002 model in the 1990s — which was discontinued in 2003 when it was unable to penetrate the European military market for SUV-type vehicles.
Lamborghini's goal is to capitalize on the burgeoning luxury SUV market, according to Stephan Winkelmann, the CEO of Lamborghini. Winkelmann has also stated that up to 3,000 Urus models, the prototype of which was initially introduced at the 2012 Beijing International Automotive Exhibition, could be delivered yearly.
The news received almost as much publicity as the event's organizers garnered for hiring so many scantily clad female models to pose with the cars.
According to Lamborghini, the premium SUV will feature about 600 horsepower and a super-deluxe interior. The Urus will be available in several markets, including America, China, Germany, the Middle East, Russia, and the United Kingdom. The famed Italian auto brand isn't the only one to add a luxury SUV to its line up, as Rolls-Royce, Bentley, Porsche, and Maserati all plan to do the same soon.
In other Lamborghini news, their newest flagship model of the Huracan (which replaces the Gallandro) begins production in the second half of 2014.
Source: justluxe.co